Pure CBD Oil, pure cbd oil, pure cbd oil for sale, pure cbd oil near me, buy pure cbd oil, cbd pure hemp oil
Introducing Canada's best CBD isolate oils tincture! Carefully formulated with the purest 99% CBD isolate, infused with all-natural ingredients. These CBD oils don't contain any other cannabinoids or THC which provides the user with a refined healing experience.
Zero THC
Eases stress & anxiety
Increases mental clarity & focus
Calming & soothing effects
30-day money-back guarantee
CBD OIL
As many of you already know, CBD (Cannabidiol) is extracted from marijuana plants. This marijuana compound has been brought into the limelight due to the many health-related benefits that are associated with its consumption.
CBD, just like many other marijuana derivatives, comes in many different shapes and forms. However, patients and regular users often purchase it in oil form because it's the easiest for consumption.
In this article, we will learn what CBD oils are, what it does, how it is made, and where you can get them. Let's start.
WHAT ARE PURE CBD OILs?
Pure natural CBD oils are usually extracted via oil extraction, as the name suggests. During oil extraction, manufacturers either use only buds or whole hemp. Then, it is usually heated to extract as much CBD from the plant as possible.
Unlike raw CBD oils, natural or organic CBD oil has a much more pleasant taste, almost nutty-like in texture. Raw CBD, on the other hand, has a bitter and stronger taste.
Pure CBD oils only contain CBD because other marijuana derivatives are removed during the heating phase of the extraction process. Patients often use pure CBD oils for pain or stress relief, as it's tastier and easier to consume.
HOW DOES PURE CBD OILs WORK?
CBD is a completely natural, organic molecule that interacts with receptors all across the body. Its numerous benefits are being studied, including the treatment of pain, inflammation, stress, insomnia, irritated skin, and many others.
CBD has a favorable effect on cells all over our body, particularly the vanilloid, serotonin, adenosine, and endocannabinoid receptors. CBD's effect on these receptors results in less pain, better sleep, better moods, less stress, and even better memory.
Featured Ingredients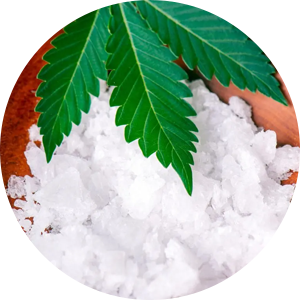 Using only the purest and highest quality CBD isolate, we ensure that there is zero THC content while maintaining a high level of CBD content. Our CBD isolate does not contain any harmful pesticides or chemicals after our ethanol extraction process.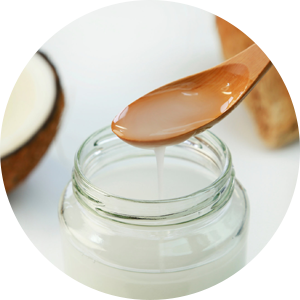 Our MCT (medium-chain triglyceride) oil is 100% natural and organic sourced from real coconuts. MCT oil contains saturated fats which are easily broken down and provide a quicker energy source.